#KB10 - Drone Safety - Fly Safe!
Updated 2015-11-18 by Ben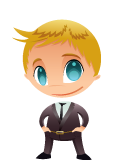 When you fly a drone in the UK it is your responsibility to be aware of the rules that are in place to keep everyone safe.
Follow these simple steps to make sure you are flying safely and legally.
The Dronecode
Make sure you can see your drone at all times and don't fly higher than 400 feet or 500 metres horizontally.
Always keep your drone away from aircraft, helicopters, airports and airfields
Use your common sense and fly safely; you could be prosecuted if you don't.
Commercial use of a drone will require a CAA licence.
Drones fitted with cameras must not be flown:
within 50 metres of people, vehicles, buildings or structures
over congested areas or large gatherings such as concerts and sports events
See the CAA quick-start safety guide on flying drones for fun and First Person View's video that explains the basic rules.

For more detailed guidance on flying unmanned aircraft and information on operating commercially visit

www.caa.co.uk/uas

​